STOP COVID-19 IN ITS TRACKS WITH AERUS ACTIVEPURE TECHNOLOGY
Get the technology used by hospitals and clinics to keep your practice safe from viral and bacterial contaminants.
Don't let flu season or other viral bugs slow your private practice down. The Aerus ActivePure system can reduce 99.9% of airborne contaminants within just 60 seconds, so you and your staff can focus on patient wellness instead of potential sickness. Enhance your physical therapy sanitation plan without adding additional work.
Benefits of ActivePure's Certified Space Technology:
Proven to reduce over 99.9% of airborne SARS-COV-2 within 1 minute
In 3 hours: a 93.27% reduction in SARS-CoV-2 on surfaces
In 7 hours: a 99.98% reduction in SARS-CoV-2 on surfaces
Protection from H1N1, Avian Bird Flu, the seasonal flu and more
The same filtration technology used in leading healthcare facilities
Peace of mind thanks to independent lab tests that verify results
Unparalleled customer service, education and support
REQUEST NEUPTTECH'S EXCLUSIVE, INSIDER PRICING!
For a limited time, you can get the very best pricing possible to keep your staff and patients safe from airborne and surface contaminants!
Why to Buy Aerus ActivePure Technology from NeuPTtech:
THE NEUPTTECH DIFFERENCE
Expect best in class support! Our clients trust our training and knowledge when it comes to deploying new technology in their private practices. We'll help you every step of the way as you get started and continue to support you down the road.
PROVEN HEALTHCARE TECHNOLOGY
The Aerus ActivePure is Certified Space Technology, inducted into the Space Technology Hall of Fame AND certified by NASA's Space Foundation Certification Program, recognizing commercial technologies that positively impact society.
UNBEATABLE PRICING & FREE SHIPPING
Thanks to our partnership with ActivePure, we are able to give exclusive, unbelievable pricing to NeuPTtech Affiliates and Customers. This pricing is not available online. We also ship for free within two days from Tampa, so you can get it quickly! BUY NOW!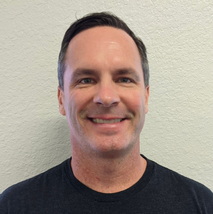 Jason Waz, Founder and Owner, NeuPTtech
"We added this physical therapy technology as part of our Clinic Design of the Future initiative and use it in our own private practices in Tampa, Florida. Thanks to ActivePure, we've been successful in protecting our patients and our staff from COVID-19 while in our clinics! That's why we're offering exclusive discounted pricing to you."