PHYSICAL THERAPY TECHNOLOGY TRAINING PROGRAMS
Join the Future of Physical Therapy with NeuPTtech
As an innovative leader in PT, we believe that equipping practitioners with the right knowledge, equipment and skills can revolutionize the entire industry.
Our cutting-edge training programs are meticulously designed to cater to the specific needs of Physical Therapy owners and practitioners, ensuring your clinic thrives and outshines in this competitive world.
At NeuPTtech, we believe in the power of technology and its potential to shape the future of physical therapy.
We envision a world where physical therapy owners are empowered with the latest technological insights, tools and skills to lead the industry with enhanced treatment methodologies, increased efficiency and improved patient experiences.
---
Everything You Need to Get Started with Our Programs
Benefits for Physical Therapy Owners
Stay Ahead of the Curve: The healthcare industry is rapidly evolving. With our training programs, learn to integrate the latest tech advancements into your practice, ensuring you stay relevant and competitive.

Enhanced Patient Outcomes: Our training is focused on the application of technology to deliver improved patient outcomes. You'll learn how to streamline your services for effective results and increased patient satisfaction.

Improved Business Operations: Our courses cover not only treatment techniques, but also the business side of running a PT practice. Learn about billing software, practice management tools, marketing techniques, and more.

Cost-Effective Solutions: By leveraging technology, you can optimize your clinic's operations, ultimately reducing overhead costs and boosting revenue.

Continued Professional Development: With a strong commitment to continual learning, we offer dynamic and relevant content that meets the evolving demands of the industry, encouraging your professional growth.

Access to a Thriving Community: When you join a Neupttech training program, you become part of a vibrant community of like-minded professionals. This provides opportunities for collaboration, networking, and shared learning.
Meet Your Physical Therapy Technology
TRAINING AND DEVELOPMENT TEAM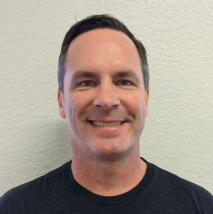 Jason Waz, PT, Owner, Founder
Jason is a private practice owner and PT in Tampa, FL. Alongside running NeuPTtech, the leading NEUBIE distributor and authority on physical therapy technology, Jason serves as a Physical Therapy Technology consultant for NeuFit - the manufacturer of the NEUBIE device - and is a Certified Master NeuFit Trainer. Jason's multi-location private practice in Tampa, FL serves as a research and testing facility for next-gen technology like NEUBIE, HRV, PEMF, and more. His mission continues to be helping PTs help others by bringing the field of physical therapy into the next generation through science, research and innovation.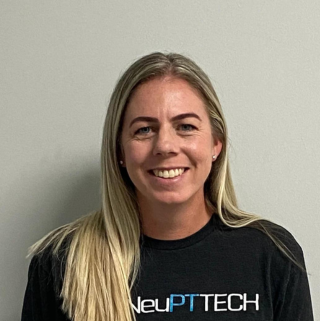 Whitney Roper, Strategic Growth
As the head of Strategic Growth and Customer Relations, Whitney works closely with all NeuPTtech clients to help them achieve success across the many products and services available. She received her BA Marketing & Management from Florida Atlantic University where she was a 4 year NCAA Student-Athlete. Whitney spent time as the Director of Marketing and Customer Support at a luxury travel agency before joining NeuPTtech.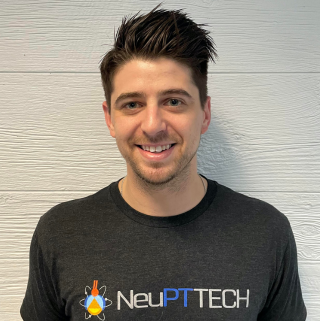 Brock Labelle, DPT
Brock is a graduate of Gannon University where he received his Doctor of Physical Therapy degree. Brock completed his undergraduate studies at Castleton University where he earned a B.S in Exercise Science. He is passionate about helping people achieve their goals, improving the health and wellness of the community and advancing the physical therapy profession. Brock works with patients to develop a personalized plan of care tailored to their individual needs.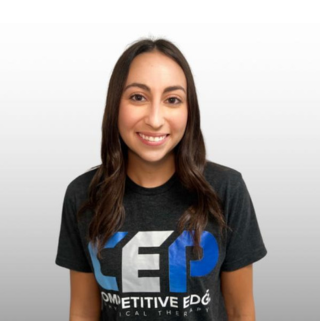 Chrissy Bode, DPT
Chrissy is a graduate of Nova Southeastern University where she received her Doctorate of Physical Therapy degree. Her undergraduate studies at Florida State University earned a Bachelor of Science in Exercise Physiology. Chrissy is passionate about personalizing treatments to individual patient needs in order to return them to the activities they love. She emphasizes the use of evidence-based practice, patient-centered care, and evolving tech to improve her patients' quality of life.