Create Functional Training Success at Your Physical Therapy Clinic
Torque Fitness Helps You Do More With Less Space
NeuPTtech trusts the innovators of functional fitness at Torque to deliver the best training equipment for a physical therapy practice while staying relevant to the evolution of the fitness industry. From stability balls, kettle bells, dumbbells, and beyond, Torque Fitness is made specifically to be an all-in-one solution. As a free-standing functional training system, Torque's fitness systems are available anchored or non-anchored in a center, wall, or bridge space configuration.
Four Key Benefits of Torque Fusion:
1. The Right Equipment
We determine the right product to save you the most space and money.
2. The Right Layout
Our design services ensure your clinic is as intuitive as the equipment.
3. The Right Programming
Torque fuses with a variety of fitness programs to enhance training.
4. The Right Athletic Measurement
Track your progress as you train and hit your goals.
REQUEST A FREE TORQUE DISCOVER CALL WITH NEUPTTECH
NeuPTtech Has a System for Every PT Clinic:
"RETRO-FIT" PACKAGE #1
Ideal for small PT clinic (2-3 clinicians)

Best Fit: Retro-fit outdated "workout" area in an existing practice
Replaces all racks, pulleys and cables
Minimal footprint, 2 suspension trainer bays
Shelving holds all functional fitness accessories

Can be anchored to the floor away from a wall in order to serve a dual purpose with stall bars on the back side for balance and body weight supported activities
"OPTIMAL HEALTH" PACKAGE #2
Ideal for small PT clinic (2-3 clinicians)

Best Fit: Rebrand physical therapy department, open a cash-based fitness model or launch an optimal health services wing at the clinic
Includes all of the function of "Package 1" with added resistance training functional cable module

All systems are modular for future expansion to help clinics grow their training equipment space easily as their practice grows
"CLINIC OF THE FUTURE" PACKAGE #3
Ideal for larger PT clinic (3+ clinicians)

Best Fit: Startups or expanding clinics opening new locations in order to add the best functional modern exercise equipment available
Includes all of the function of "Package 2" with added suspension bay and stall bars

You get one chance to make a first impression and this system is seen as an instant differentiator when your customers walk into your new space for the first time
The NeuPTtech and Torque Fitness Difference:
THE NEUPTTECH GUARANTEE
Expect best in class support! Our clients trust our training and knowledge when it comes to deploying new technology in their private practices. We'll help you every step of the way as you get started and continue to support you down the road.
THE BEST SYSTEM FOR YOUR SPACE
NeuPTtech works closely with our Torque Fitness design team to ensure you receive the ideal, custom system for a physical therapy environment looking to deliver a variety of training options while also keeping all accessories and equipment organized.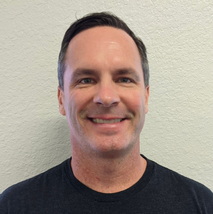 Jason Waz, Founder and Owner, NeuPTtech
Torque Fitness is a perfect addition to the Clinic of the Future. It's simple, modern, takes up little space and doesn't require studs in walls. The functional training solutions can advance everyone from a traditional hip replacement patient to the pro athlete, all in a very small footprint."