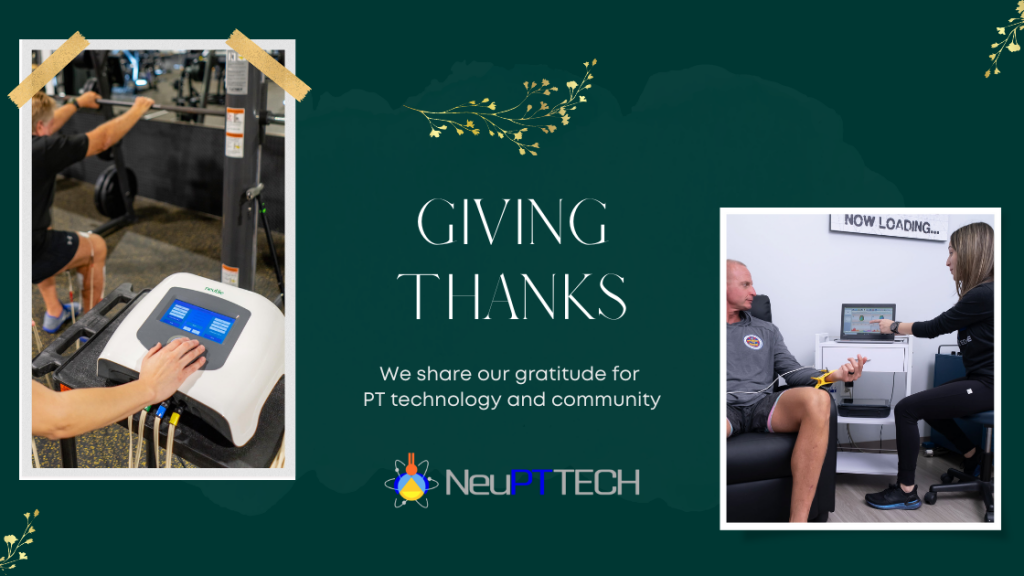 Giving Thanks for Physical Therapy Technology & Community
With Thanksgiving in front of us, gratitude is at the top of our minds as we reflect on this past year and look forward to an even brighter 2022.
We have a lot to be thankful for as private practice owners, from the return to in-person treatment to the strides physical therapy technology has made to create the private practice of the future.
As we reflect on the growth of our industry and our business, we wanted to take a breath and acknowledge what we are incredibly grateful for at NeuPTtech.
Physical Therapy Technology
This should come as no surprise. Some great new technology has made its way into our hands. As we learn how to implement technologies like the NEUBIE, HRV and ActivePure into our private practices, we'll see it pay dividends in better patient care, better outcomes and better overall bottom-line results for our private practices.
Embracing these innovations is how we can expand our offerings to future-proof our private practices. From technology that reduces airborne illnesses to nervous system assessments that can measure the reduction of stress on a patient over time, physical therapy technology in 2021 has been a tool propelling us forward to success.
The Return to Live Events
There's no questioning how great it was to get back in front of everyone at the 2021 PPS Conference and the return to live events! Reconnecting with the physical therapy community was certainly a highlight of the year! It was incredible seeing so many clients face-to-face and also presenting the NEUBIE in-person to many eager PT owners looking to differentiate their practice from the competition.
We look forward to attending, connecting and sponsoring the events and continuing education efforts that help us network with you all in 2022.
The Physical Therapy Patients
As physical therapists, giving thanks to our patients is always top of mind. So many people work in PT because they want to help others on their path to recovery and wellness, whether that encompasses a chronic or acute condition or those patients who come to us with plans to age more comfortably.
At the heart of that mission is our relationships with our patients – the reason we work to build the physical therapy practice of the future so that they can expect better outcomes, faster.
Better Patient Access to Care
We are very thankful that physical therapy is no longer something that requires a physician referral. With Direct Access advocacy in most states, patients can make their own decisions about care and see a PT when they want to – it's a blessing we're happy to count.
Patients know that PT is a cost-saving alternative to other forms of care, and they are happy to adopt physical therapy into their lives. Thank you to the PTs all over who whole-heartedly deliver it.
We Are Thankful to You – Our Clients!
No list of things we're thankful for in 2021 would be complete without mentioning you, our clients. As a NeuPTtech client, you allow us to keep seeking out and highlighting the newest private practice technologies, and we're grateful for the trust you place in us to bring you the best of the best in service and support alongside these private practice technology options.
NeuPTtech has made some exciting physical therapy technology finds this year. It has been incredible sharing them with you and seeing the excitement in the field as these innovations are adopted. Your success stories continue to brighten up our business!
Make 2022 Your Best Year Yet
To show our appreciation to our clients and the physical therapy community we serve, we are excited to offer our special end-of-year promotional pricing and add-ons to drive more value for private practice owners.
Check out what's available until December 31, 2021 and give your practice something else to be thankful for this holiday season!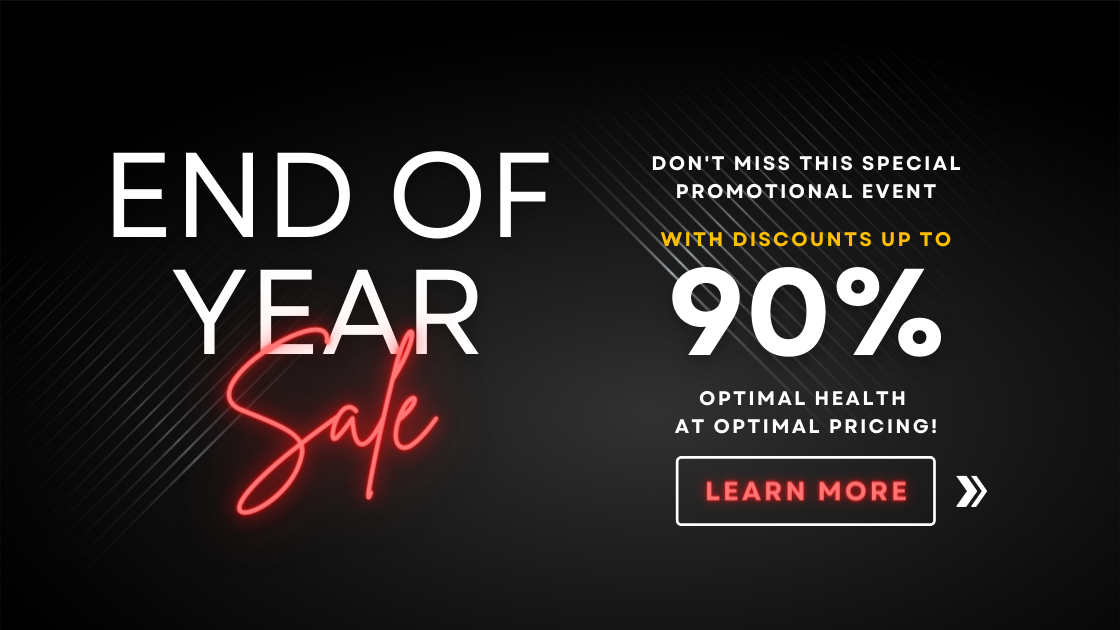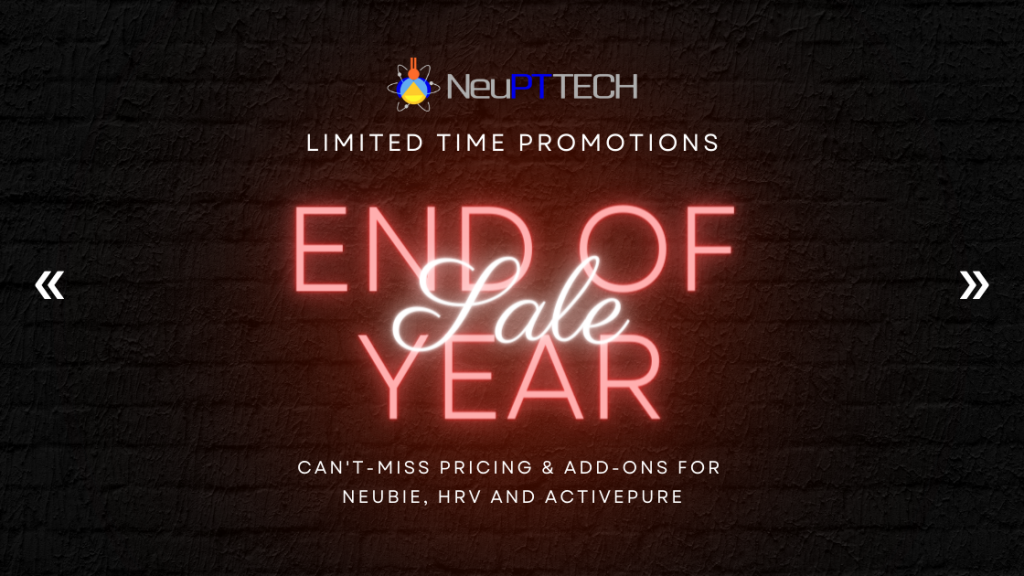 Previous Post


End-of-Year Promotional Pricing on the NEUBIE, HRV and ActivePure Technology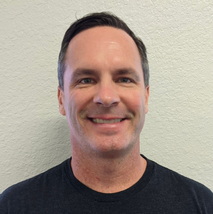 Jason Waz
Jason is the founder of NeuPTtech and a private practice owner and PT in Tampa, FL. Alongside running NeuPTtech, the leading NEUBIE distributor and authority on physical therapy technology, Jason has developed proprietary training and support for NeuFit's NEUBIE device that is designed to help PT owners and clinicians easily bring this technology into their practice. His mission to bring the field of physical therapy into the next generation through science, research and innovation starts with the NEUBIE. Throughout the last few years, Jason and his research and development team at Competitive Edge Performance Physical Therapy have helped develop new systems and protocols for physical therapy technology including HRV, PEMF, Aerus, Torque Fitness and more!