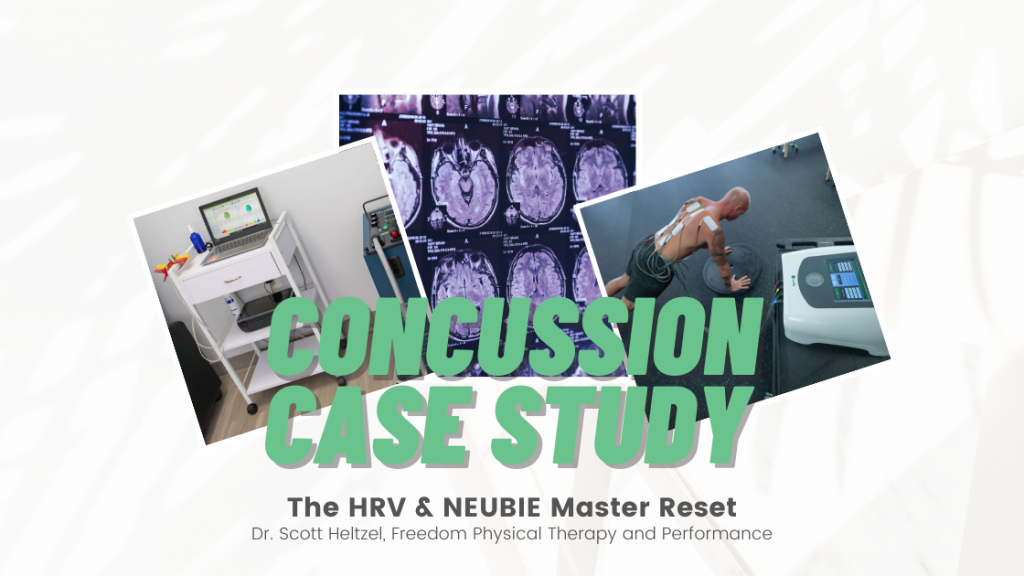 HRV and NEUBIE Master Reset: Concussion Case Study
Please Note: This case study is an account of a concussion patient who was treated with a Master Reset protocol by Scott Heltzel, PT, DPT at Freedom Physical Therapy and Performance in Pennsylvania. By utilizing heart rate variability to measure the balance of the patient's autonomic nervous system and the NEUBIE device to assist with any necessary neuromuscular reeducation, Dr. Heltzel was able to relieve all patient symptoms after just three visits.
The Situation:
A 16 year old male suffering from a concussion entered the Freedom Physical Therapy clinic reporting c/o left temporal pain, difficulty sleeping and reading, as well as sensitivity to light and sound. The patient had sustained the injury while playing field hockey. He suffered a blow to his left temple area when his head struck the helmet of the goalie. One day after the impact, the patient first noticed symptoms.
The Diagnosis:
Patient sought treatment at Freedom PT clinic four days after the injury with continued symptoms of left temporal pain, photo and phonophobia, "head fog", difficulty concentrating and sleep disturbances.
Evaluation Process:
Dr. Heltzel's evaluation found no significant changes in cervical ROM or palpation of the cervical spine. Additionally, the balance assessment and vestibulo-ocular reflex (VOR) testing were negative.
HRV Findings:
A Heart Rate Variability (HRV) assessment was taken before and after treatment, measuring at 17 prior to treatment and 24 after initial session. Total power improved from 7,478 to 11,393 in a single session.
Master Reset Assessment:
The NEUBIE is used to perform a "Master Reset". This procedure increases the body's capacity to adjust between sympathetic and parasympathetic nervous system recruitment and normalizes the inputs the nervous system is receiving.The Master Reset helps engage the vagus nerve, the main nerve of the parasympathetic nervous system. Recovery and healing is encouraged with engagement of the parasympathetic nervous system.
Check out this example of the Master Reset Program in action:
Patient Report after Initial Evaluation:
The patient experienced decreased symptoms after Master Reset treatment (500 hz with electrode placement as follows: red = B suboccipital and black = B plantar surface).
Subsequent Treatment Sessions:
In total, the patient received a total of three Master Reset treatments utilizing the protocols as described above. Each session delivered subsequent positive results.
Results After All Treatment Completed:
After those three sessions, the patient had complete resolution of all symptoms associated with the concussive injury. Upon resolution of symptoms, the patient was discharged.
Objective Findings and Conclusion:
When working with patients who have sustained trauma to the head, as in concussions, utilizing treatment interventions that encourage recovery have been proven to help the healing process. Objective measures such as a HRV assessment are very helpful in directing therapy sessions. With a lower HRV assessment, therapy should focus more on recovery.
"We love to hear when the patient shares the subjective information that they are symptom free after three days due to the physical therapy care, technology and interventions that have been performed, but by adding an objective measurement of health, like the HRV assessment, you are able to quantify the results making the outcome even more meaningful."

-Jason Waz, NeuPTtech Founder
Research Links for Further Study:
To learn more about how HRV and NEUBIE therapy can deliver better patient outcomes at your private practice, contact NeuPTtech today.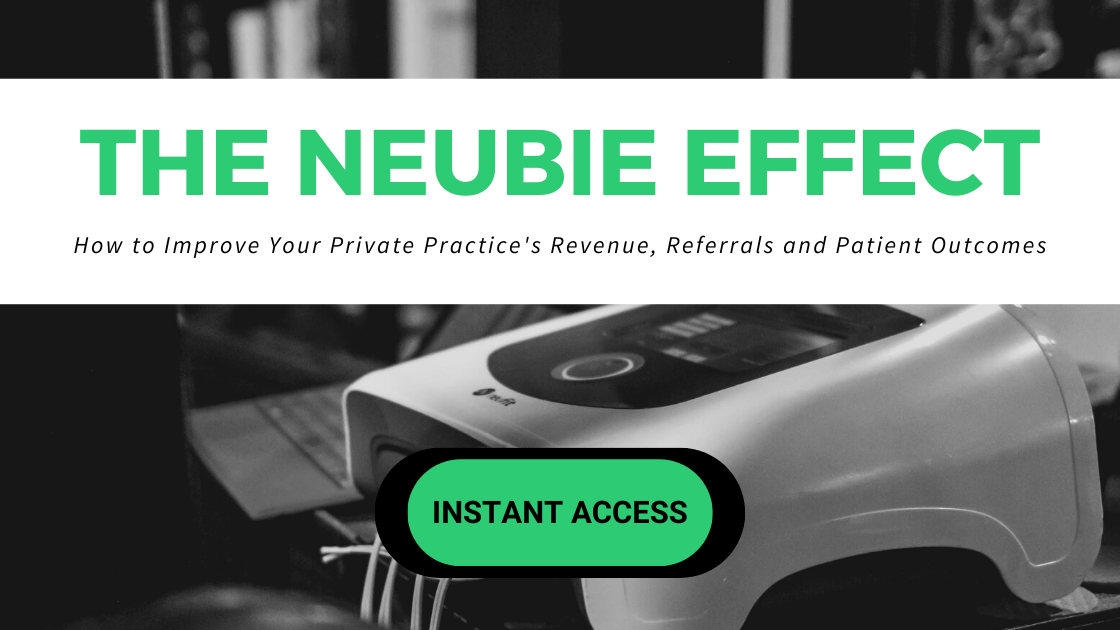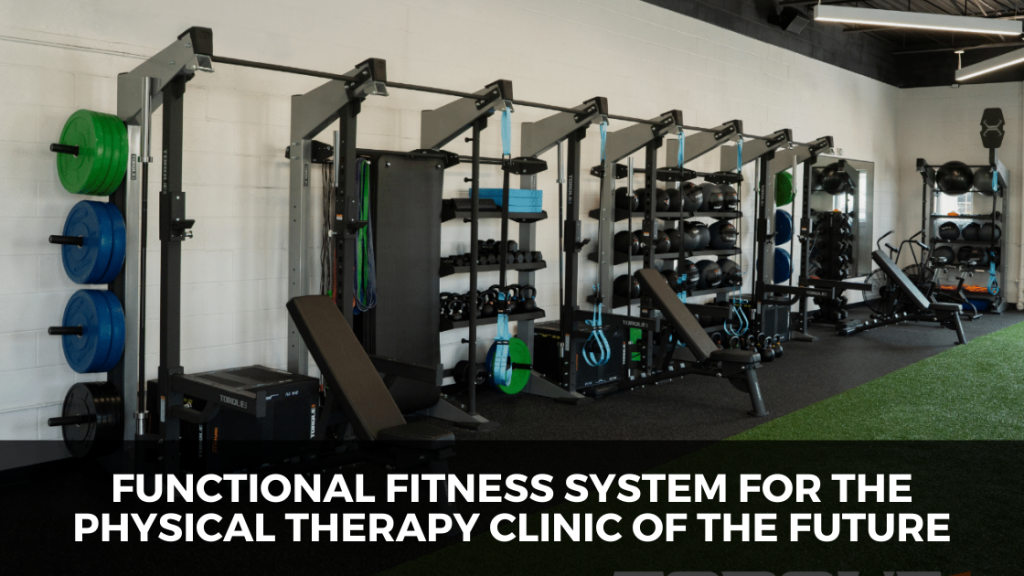 Previous Post


Functional Fitness System for the Physical Therapy Clinic of the Future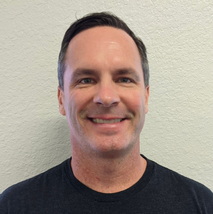 Jason Waz
Jason is the founder of NeuPTtech and a private practice owner and PT in Tampa, FL. Alongside running NeuPTtech, the leading NEUBIE distributor and authority on physical therapy technology, Jason has developed proprietary training and support for NeuFit's NEUBIE device that is designed to help PT owners and clinicians easily bring this technology into their practice. His mission to bring the field of physical therapy into the next generation through science, research and innovation starts with the NEUBIE. Throughout the last few years, Jason and his research and development team at Competitive Edge Performance Physical Therapy have helped develop new systems and protocols for physical therapy technology including HRV, PEMF, Aerus, Torque Fitness and more!