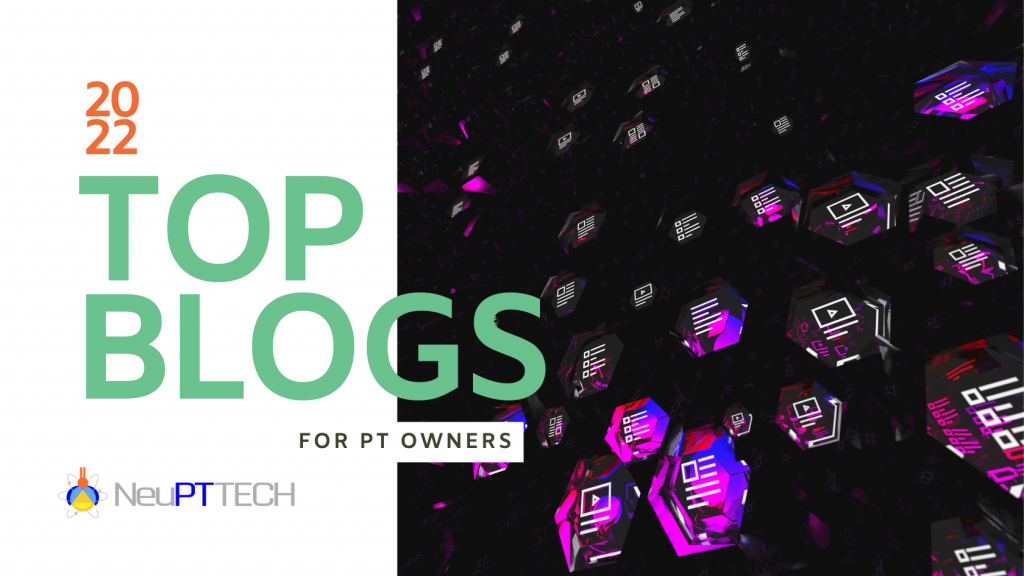 The Most Popular NeuPTtech Blogs of 2022
For a business celebrating its fifth year of existence, these have certainly been five of the more radical, turbulent years of record. Especially for a business that is built to serve other small businesses.
And while we couldn't predict the national and global events that could affect businesses, we could do our part in consistently sharing insights and research for how private practices (like our own) can survive and thrive.
So, while a shaky economy tries to find its legs amidst a shifting global landscape, we've been honored to walk alongside so many of our private practice clients who have taken risks, both creative and financial, to find their differentiator, improve their operations and elevate the patient experience at their physical therapy clinics.
This year, we produced a variety of content around small business best practices, physical therapy technology, clinical environment recommendations, etc., and we wanted to share your favorites back with you.
The Top 5 NeuPTtech Blogs That You Read in 2022:
THE NEUBIE RESEARCH CURRENTLY UNDERWAY TO IMPROVE PATIENT CARE
It was no surprise that the more physical therapists heard about the NEUBIE, the more they wanted to know what independent studies were completed and underway to prove the long term efficacy of this innovative e-stim device. This blog gathers all of the completed and current NEUBIE research projects and outlines their study type, location, duration, goals, current status etc. so you can be better informed on the incredible progress the NEUBIE represents.
HRV AND NEUBIE MASTER RESET: CONCUSSION CASE STUDY
Everyone loves a good case study that shows results in action – and this blog did not disappoint. To tell the story, we joined Scott Heltzel, PT, DPT at Freedom Physical Therapy and Performance to learn more about how he treated a concussion patient with the NEUBIE's Master Reset protocol and heart rate variability assessments. Check out the powerful findings and conclusive results!
TOP 5 PHYSICAL THERAPY TECHNOLOGY TRENDS OF 2022
While technically published on New Years Eve of 2021, this article picked up a lot of steam throughout 2022 as more and more PT owners wanted to stay on top of the most current and effective physical therapy technology trends. We shared a handful of ways to elevate your practice using apps, machine training, gamification, telehealth and cleaner clinical environments. There's still time to read all about it and start implementing these useful solutions.
NEUBIE STUDY: NEUBIE IMPROVES MUSCLE TRAINING WITH LESS WORK
I think we're seeing our own trend forming. If case studies and research are at the top of our readers' minds then nothing hit home harder than this incredible, peer-reviewed study from the Journal of Musculoskeletal and Neuronal Interactions which posited and proved that neuro muscular stimulation provides alternatives to traditional resistance training without external loads, such as weights or resistance training, and still produces the same gains.
10 WAYS TO ACHIEVE A HEALTHY AUTONOMIC NERVOUS SYSTEM
Finally, healthy immune systems have been a priority for patients over the last couple years and so much of the physical therapy technology that NeuPTtech endorses is primed to target heart rate, metabolism and breathing at the source: the autonomic nervous system. This blog offers 10 easy steps for your patients to follow to improve their parasympathetic nervous system and regulate their stress and anxiety so they can improve their relaxation, and ultimately, health.
Find Your Private Practice Edge in 2023
There's a lot to consider as we step into a new year – are you prepared to optimize the impact of your operations and patient programs? We're offering a free consultation with Jason Waz, founder of NeuPTtech, to ensure you start the year right and achieve your biggest business goals in 2023. Request your practice consultation today!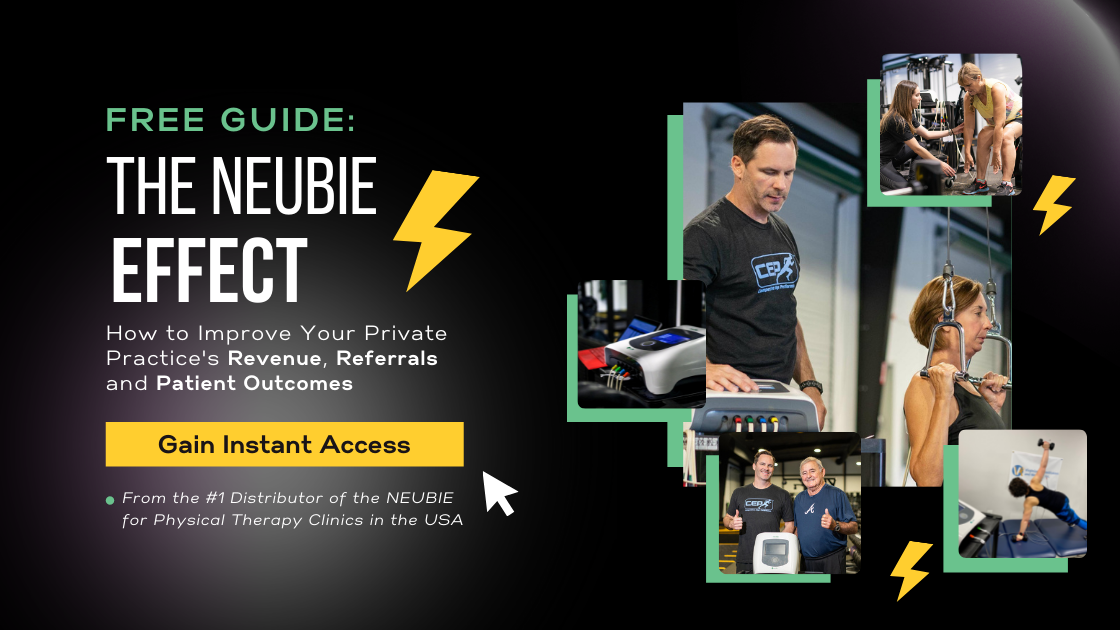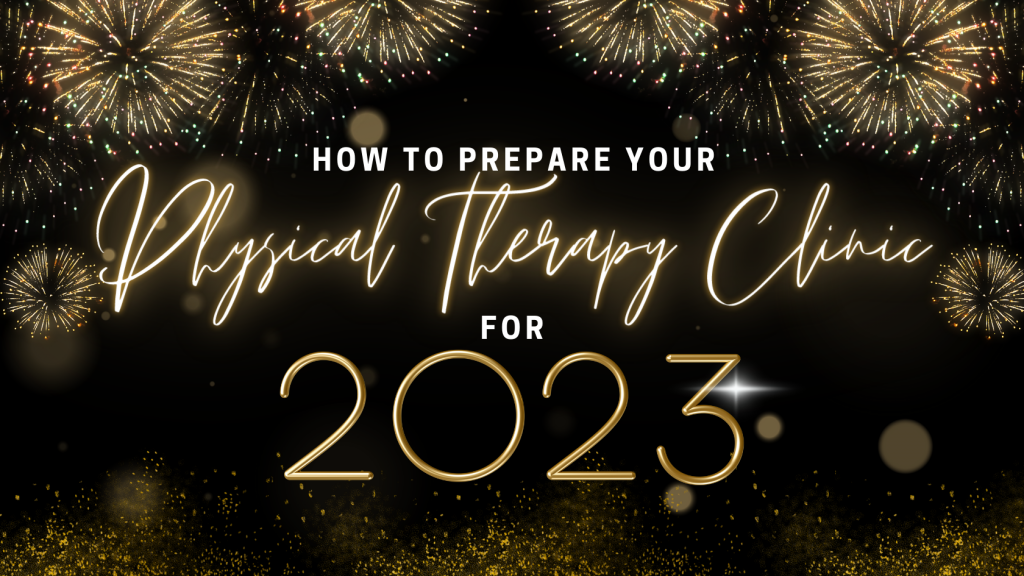 Previous Post


How to Prepare Your Physical Therapy Clinic for the New Year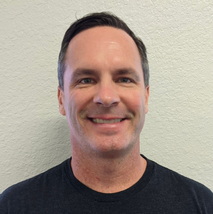 Jason Waz
Jason is the founder of NeuPTtech and a private practice owner and PT in Tampa, FL. Alongside running NeuPTtech, the leading NEUBIE distributor and authority on physical therapy technology, Jason has developed proprietary training and support for NeuFit's NEUBIE device that is designed to help PT owners and clinicians easily bring this technology into their practice. His mission to bring the field of physical therapy into the next generation through science, research and innovation starts with the NEUBIE. Throughout the last few years, Jason and his research and development team at Competitive Edge Performance Physical Therapy have helped develop new systems and protocols for physical therapy technology including HRV, PEMF, Aerus, Torque Fitness and more!