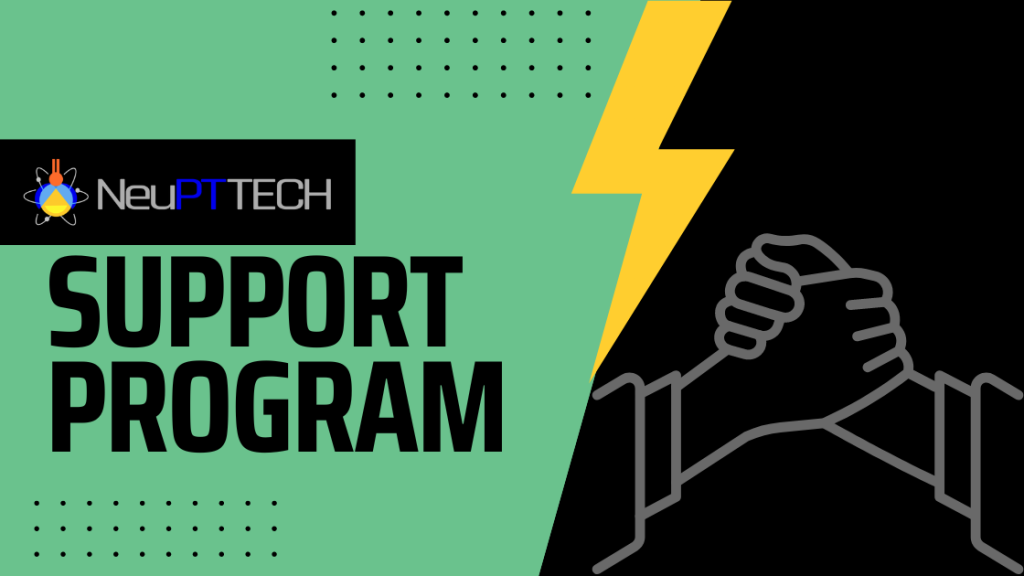 Dedicated Physical Therapy Technology Support for Private Practice Owners
NeuPTtech is Here to Help You Help Others with Dedicated Training & Support
That has been the mission from the beginning and now with clients all across the U.S., we're excited to grow our support program. We're adding even more value to our physical therapy owners who trust us to give them a competitive edge in service and business.
From virtual or in-person training to coaching to marketing and more, we have you covered.
Plus, all of this support is still included and FREE for the first year when you purchase a NEUBIE from NeuPTtech.
What's Included with NeuPTtech's Training and Support Program
<DOWNLOAD THE NEUPTTECH SUPPORT PACKAGE ONE-PAGER HERE>
NeuPTtech Clients Name Their Top 4 Support Benefits from NeuPTtech:
NeuPTtech's Virtual Training and 12 CEU Credits for up to 5 Clinicians
Two Monthly Consulting Calls with Jason to Advance Business Initiatives
VIP Access to NeuPTtech Existing and New Marketing Resources & Assets
Invitation to Shadow Jason's team and operations at his Tampa Clinic (PLEASE NOTE: Must Provide Notice in Advance)
Complete Physical Therapy Technology Support Package from NeuPTtech:
Annual access for up to 5 clinicians for "Introduction to the Physical Therapist" Virtual NEUBIE Training (6 CEUs per clinician, Includes Clinical Competency Certificate)
Annual access for up to 5 clinicians for "Practical Application and Quick Start Protocols" Virtual NEUBIE Training (6 CEUs per clinician, Includes Clinical Competency Certificate)
Annual access for all clinicians to HRV Training
Ability to Schedule Live, In-Person NEUBIE & HRV Trainings
Monthly Calls can be used for introductory consulting around any of our existing programs and business development initiatives (ex. Clinic Design Coaching, Long COVID Program, Staff Onboarding/Training with new technology, PT Tech Truck, etc.)
VIP Access to all new and existing Marketing assets, protocols, research and case studies
Support and Coaching Calls outside of those included are available at an additional hourly rate
All of this is FREE for Clients during their first year! THAT'S A $13,500 VALUE!
After year one, NeuPTtech's Support Package renews annually at $2,500. This can also be purchased a la carte.
Support Testimonials for NeuPTtech:
"The NeuPTtech team has been an invaluable resource growing our business and training our staff with the NEUBIE. Their expert guidance and genuine, top-notch customer service makes our clinic feel like family."

-Noal Cattone, PTA, Anderson and Cattone Physical Therapy
"I went to Tampa to learn and train with Jason, and knew immediately Jason was onto something big. I cannot thank Jason enough for his mentorship, along with his time and willingness to help me succeed in making my PT practice vision come true."

– Adam Laraway, PT, Focus Physical Therapy
"Jason at NeuPTtech was great to work with, and always lightning fast with his responses to any questions. The support after purchase has been great."

-Blaine Hawkes, PT, Recover Physical Therapy
"Jason Waz was so helpful and always quick to respond. His enthusiasm was inspiring! I am so grateful for the opportunity to offer the NEUBIE in my practice and feel comfortable knowing I can reach out to NeuPTtech at any time as I pursue this journey."

-Tiffany M. Hamilton, MSPT, Restorative Physical Therapy & Core Wellness
"Now our PTs have something in their tool kit to make a difference in their patient's outcome quickly. I recommend having Jason Waz come in and train the entire clinic to maximize the effectiveness of the NEUBIE technology."

-Jim Mike Hinzman, PT, East Athens Physical Therapy
Meet Your Dedicated NeuPTtech Support Team:
JASON WAZ, OWNER
Jason is a private practice owner in Tampa, FL and founder of NeuPTtech, the #1 distributor of NEUBIE devices for physical therapists in the USA. For 25 years, he has stress-tested and utilized the latest innovations and tech within the industry to best serve patient and business outcomes. NeuPTtech serves hundreds of PT practice owners as an authority on physical therapy clinic design, technology and coaching.
WHITNEY ROPER
In charge of Strategic Growth and Customer Relations, Whitney is the first line of offense in delivering an exceptional client experience. With a background in the luxury travel industry and a degree in Marketing and Management, she is now dedicated to working closely with physical therapy owners and their clinicians as they seek out the tools, training and technology that will advance patient and business outcomes.
Bring a New Level of Support to Your Private Practice
To learn more about NeuPTtech, including our products and support, visit neupttech.com or contact us directly to set up a call. We look forward to helping you help others!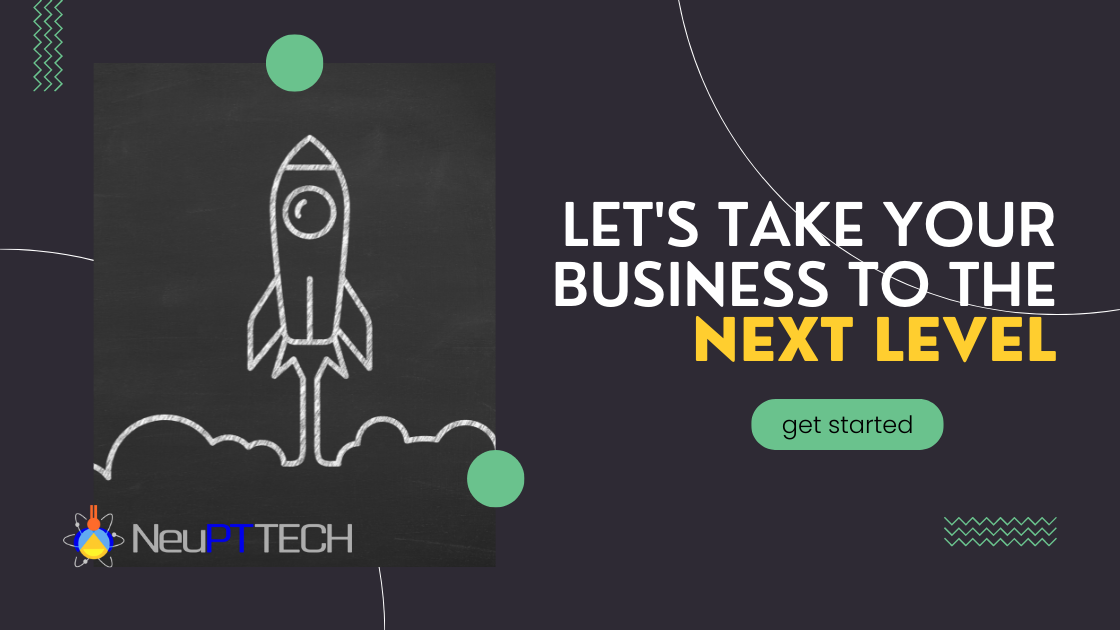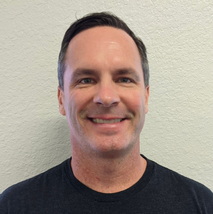 Jason Waz
Jason is the founder of NeuPTtech and a private practice owner and PT in Tampa, FL. Alongside running NeuPTtech, the leading NEUBIE distributor and authority on physical therapy technology, Jason has developed proprietary training and support for NeuFit's NEUBIE device that is designed to help PT owners and clinicians easily bring this technology into their practice. His mission to bring the field of physical therapy into the next generation through science, research and innovation starts with the NEUBIE. Throughout the last few years, Jason and his research and development team at Competitive Edge Performance Physical Therapy have helped develop new systems and protocols for physical therapy technology including HRV, PEMF, Aerus, Torque Fitness and more!