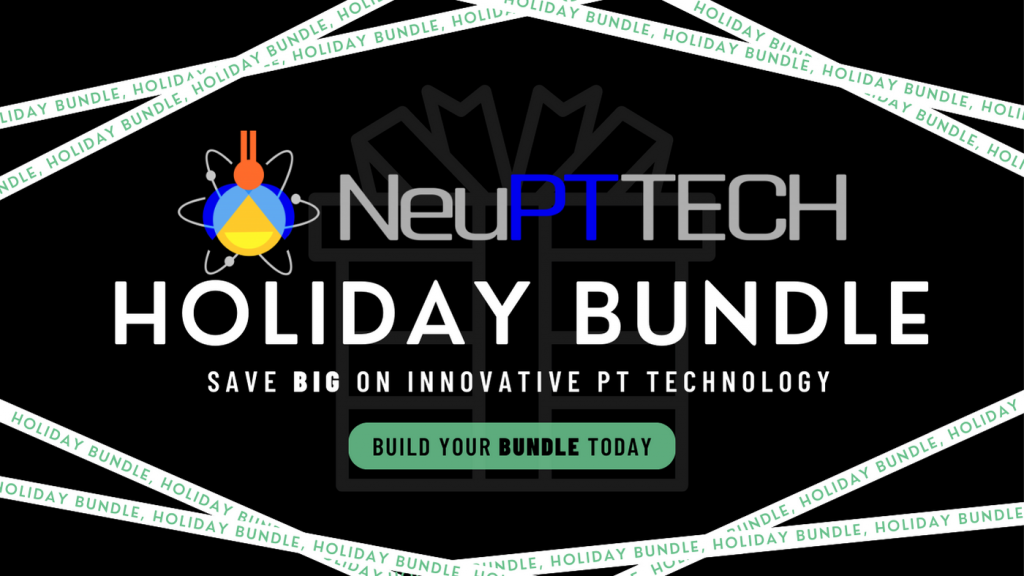 The NeuPTtech Holiday Bundle Event is LIVE!
Give yourself the gift of extra savings for the holidays, and shop NeuPTtech's Holiday Bundle Event while supplies last.
From now until the end of the year, we're bringing back the Bundle promotion by popular demand and stacking even more value! Now, you can buy any combination of two or more: the NEUBIE, the HRV System and the Beyond ActivePure and save some serious money for your business while providing some BIG results for your patients.
Set Up Your NeuPTtech Bundle, Your Way
What's in it for you? Receive $1,000 OFF, plus a FREE mobile ActivePure system ($300 value) for clean air on the go!
All you need is a special discount code to complete your purchase before the end of the year, and your business, patients (and taxes!) will thank you!
The Benefits of NeuPTtech's Holiday Bundle Promotion
1. Save $1,000 off your purchase
Purchase two in any combination of the NEUBIE, HRV or Beyond ActivePure and we'll take $1K off the price! Discount applied via a unique code.
2. Receive a FREE Mobile ActivePure System
When you purchase your bundle, we'll throw in a free mobile Aerus air purification system to use in your car, hotel and other on-the-go locations.
3. Leverage big tax incentives with the Section 179 Deduction
For the 2022 tax year, you can take advantage of the incredible Section 179 deduction to lower your overall investment even more!
The Physical Therapy Technology Included in Your Bundle:
We consider the NEUBIE to be the most innovative approach to therapy that a PT can provide to their patients. By identifying muscle dysfunctions and optimizing neurological functions that limit movement within a patient, the NEUBIE helps them heal faster and return to pre-injury functionality faster.
The NEUBIE essentially resets the autonomic nervous system which can help clinicians map out the protocols that result in breakthroughs for pain and limitations in patients that traditional physical therapy treatments never could. The best part about the NEUBIE is that patients feel the results after just one session and clinicians can be trained to become experts in no time – that means the NEUBIE can become a huge differentiator for your clinic and help you stay booked with appointments and referrals.
The time between individual heart beats can tell a lot about your patients' health by helping clinicians understand the balance in their autonomic nervous system. When the body's "fight or flight" response is at war with its "rest and digest" response, a patient can get trapped in an unwell, anxious state.
Heart Rate Variability assesses the nervous system with a 5-minute diagnostic procedure that outlines their wellness and recovery capacity so the clinician can predict the right training response, choose the perfect program of care for that session and avoid overuse injuries before they happen.
Bring the same air purification and filtration technology to your practice that is trusted by hospitals, airlines and healthcare facilities all over the world with results that are verified by a variety of independent lab studies.
The Beyond system will eliminate airborne contaminants like SARS-COV-2, COVID-19, H1N1 and the seasonal flu in less than 60 seconds and remove it off surfaces in mere hours. This is sanitation in action! Plus, when you purchase through this bundle, NeuPTtech will throw in a FREE mobile ActivePure system to be used in your hotel, car and other on-the-go locations!
How to Claim Your Bundle from NeuPTtech
It's easy to get the savings you deserve this holiday season, just visit our holiday promotion page and fill out the form – from there, check your email for the unique discount code that will save you money and get you special extras for a limited time.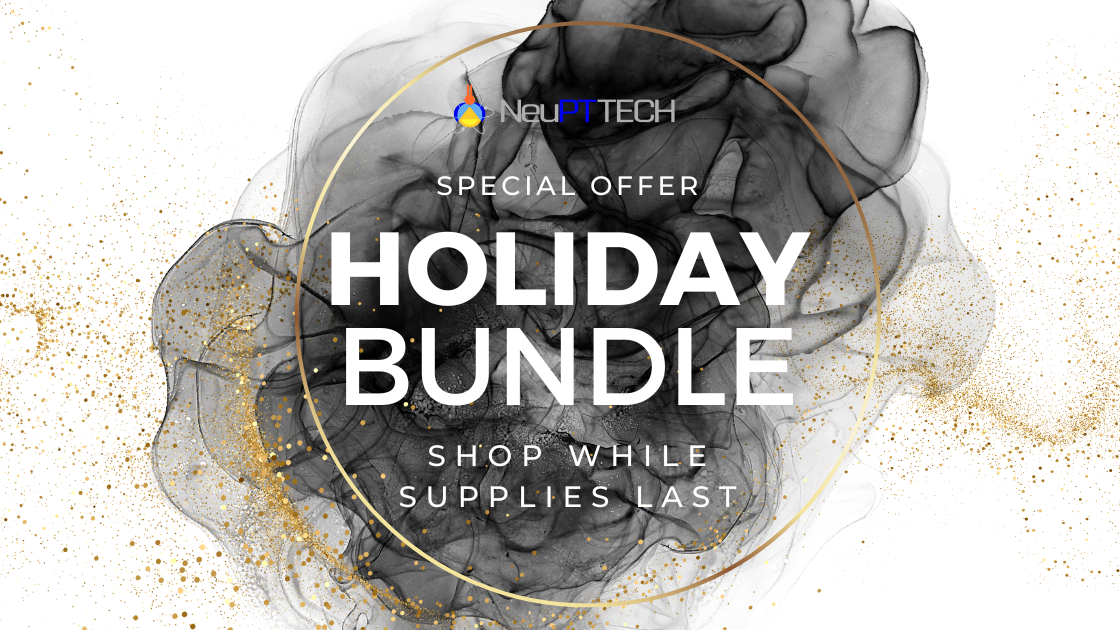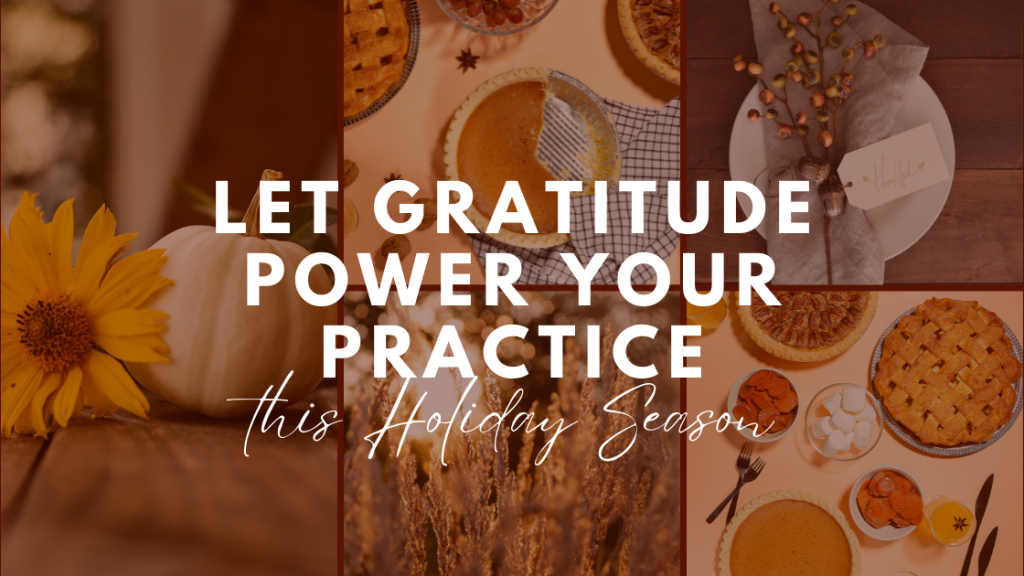 Previous Post


Let Gratitude Power Your Practice This Holiday Season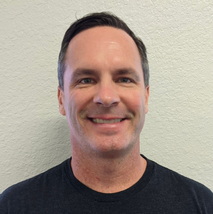 Jason Waz
Jason is the founder of NeuPTtech and a private practice owner and PT in Tampa, FL. Alongside running NeuPTtech, the leading NEUBIE distributor and authority on physical therapy technology, Jason has developed proprietary training and support for NeuFit's NEUBIE device that is designed to help PT owners and clinicians easily bring this technology into their practice. His mission to bring the field of physical therapy into the next generation through science, research and innovation starts with the NEUBIE. Throughout the last few years, Jason and his research and development team at Competitive Edge Performance Physical Therapy have helped develop new systems and protocols for physical therapy technology including HRV, PEMF, Aerus, Torque Fitness and more!