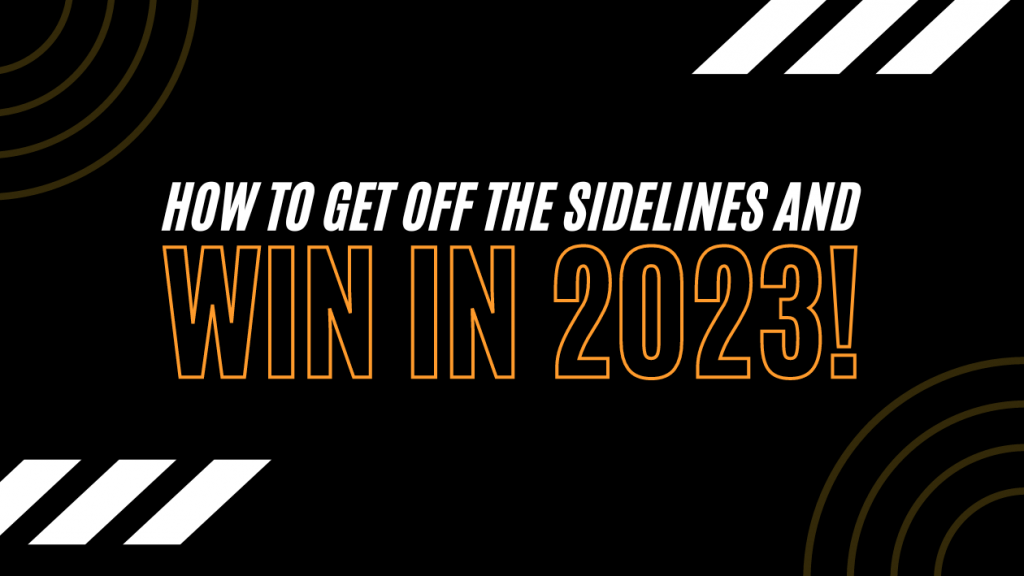 Get Your Business Off the Sidelines in 2023 with the MVP Program
Growing a small business is a complex, exciting journey that is always introducing new challenges around every corner. Every day, you face a range of internal and external obstacles that can prevent you from reaching your full potential and achieving the patient and business results you desire.
As physical therapy owners seek a competitive edge to find new patients, manage cash flow, or simply keep up with the competition, they often make the mistake of trying to do it all on their own.
Like Michael Gerber discusses in "The E-Myth Revisited," most small business owners are actually "technicians" who are excellent at the work of the business, but not necessarily skilled at running a successful business. Gerber argues that this often leads to business failure and that the key to success is to develop a "business prototype" that can be duplicated, freeing the owner to focus on strategy and leadership. He emphasizes the importance of systems and processes in creating a scalable, successful business.
Sound familiar?
Luckily, in the physical therapy industry, there are owners who have gone before you to pave a path to marketing, operations and clinical success. When you partner with a seasoned expert who has done what you are trying to do, you can tap into their wealth of knowledge, experience and resources to overcome the challenges you face and make the right decisions that will help achieve your goals. Essentially, the right guidance and support can take you from "owning your job" to being the CEO of your private practice.
NeuPTtech's mission to help you help others takes on a whole new meaning with our new MVP Program. For less than the cost of our training alone, this comprehensive training, coaching and support program provides physical therapy owners with the tools and resources they need to succeed, including access to a network of industry experts, hands-on training and support, and a supportive community of fellow business owners.
<<JOIN THE MVP PROGRAM TODAY – LIMITED SPOTS AVAILABLE>>
At NeuPTtech, we understand the challenges small business owners face, because, as clinic owners ourselves, we've experienced and overcome them. Our MVP Program is designed to help you reach your full potential and achieve the results you desire by providing you with the strategic guidance and support you need to succeed.
Whether you're just starting out or looking to take your practice to the next level, our program can help you get there. Limited spots are available for this program so sign up for the NeuPTtech MVP Program today and gain access to incredible benefits that include:
Annual access for up to 5 clinicians to virtual training courses
Receive up to 12 CEU credits per clinician for these programs
Access to Live, In-Person physical therapy technology trainings
Monthly coaching call around marketing, ops and clinical initiatives or existing NeuPTtech programs and business development campaigns (ex. clinic design, physical therapy technology, long COVID program, staff onboarding/training, PT Tech Truck, etc.)
VIP Access to all existing and new Marketing assets, protocols, research and case studies for your business and patients
Joining the MVP Program is like having a business consultant, office administrator and director of operations at your disposal to bolster your decision-making process and deliver peace of mind.
With the MVP Program, you'll have access to virtual training and support from NeuPTtech's dedicated client success team, led by private practice owner and founder of NeuPTtech, Jason Waz. Jason has been stress-testing and utilizing the latest innovations and technology in the industry for 25 years through his private practices in Tampa, Florida, and he and his team are committed to helping as many physical therapy owners as possible achieve their goals.
The MVP Program delivers $13,500+ worth of value to you for just $2,500 a year!
<<JOIN THE MVP PROGRAM TODAY – LIMITED SPOTS AVAILABLE>>
BONUS: In 2023, NeuPTtech will be launching a new app and virtual clinician-focused course to provide even more opportunities for physical therapy owners to empower their teams and reach their ambitious goals.
This is the most affordable, effective way to power better patient and business results. Bring this MVP program and our expert, dedicated support to your team and win in 2023! LIMITED SPOTS ARE AVAILABLE. To learn more or to get started, join the program or contact NeuPTtech today!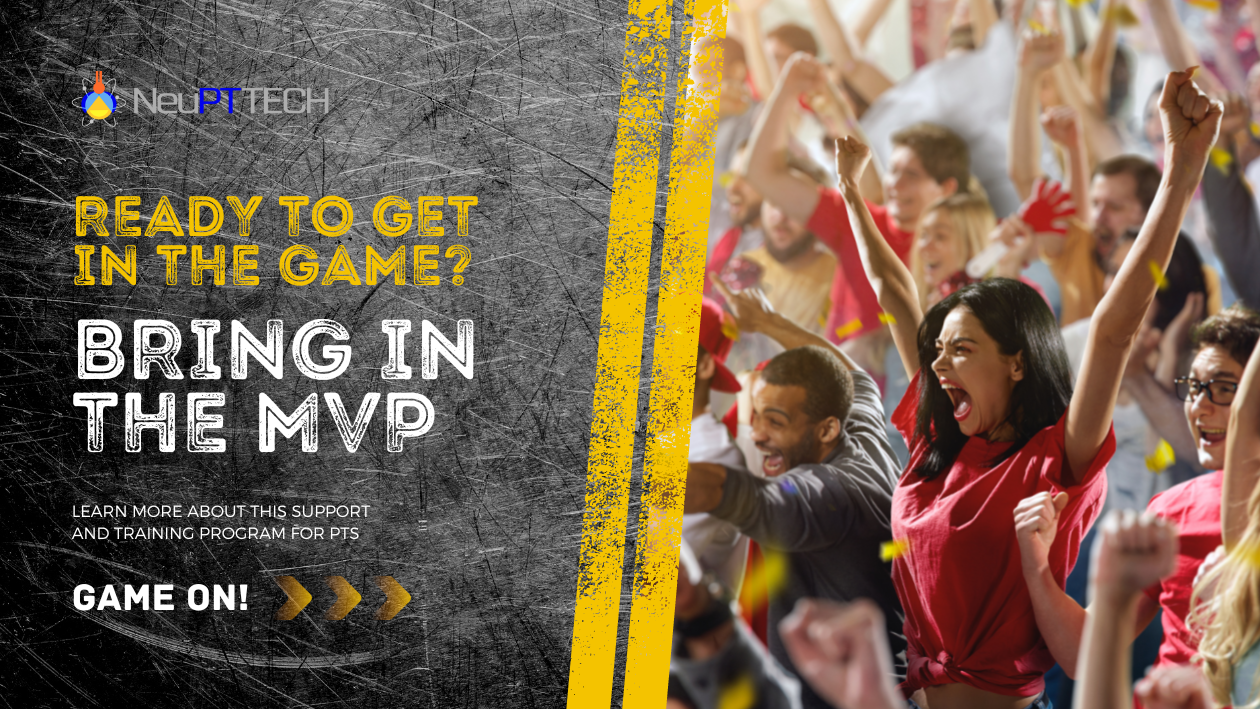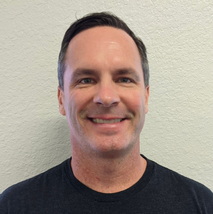 Jason Waz
Jason is the founder of NeuPTtech and a private practice owner and PT in Tampa, FL. Alongside running NeuPTtech, the leading NEUBIE distributor and authority on physical therapy technology, Jason has developed proprietary training and support for NeuFit's NEUBIE device that is designed to help PT owners and clinicians easily bring this technology into their practice. His mission to bring the field of physical therapy into the next generation through science, research and innovation starts with the NEUBIE. Throughout the last few years, Jason and his research and development team at Competitive Edge Performance Physical Therapy have helped develop new systems and protocols for physical therapy technology including HRV, PEMF, Aerus, Torque Fitness and more!