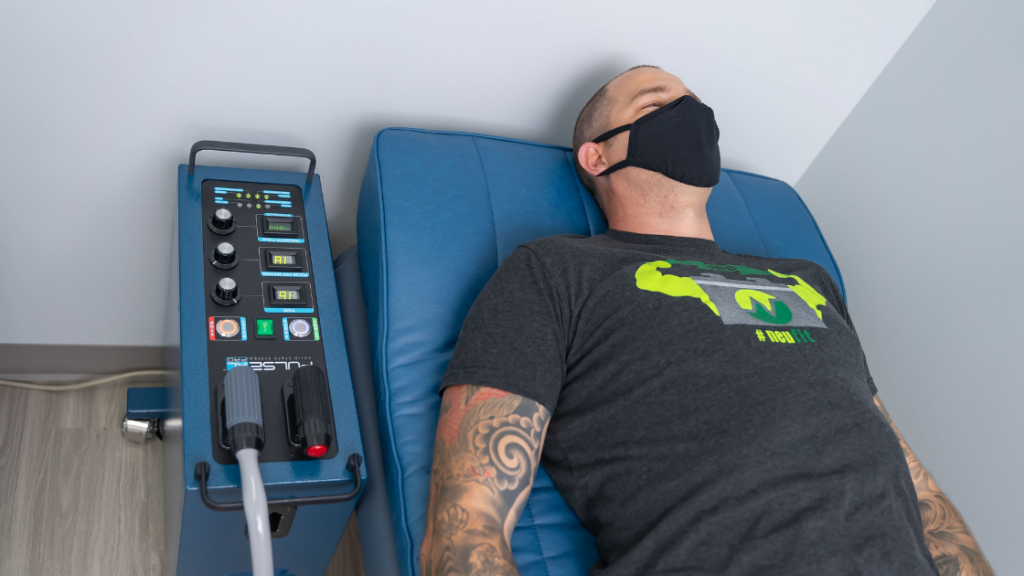 Pulsed Electromagnetic Field Therapy (PEMF) for Physical Therapy
Today's successful physical therapy owner is actively seeking additional ways to treat the whole patient and find cash-based options for doing so. For most, they've found the most success by offering Optimal Health services in their private practice.
Among the many optimal health solutions found in a physical therapy clinic, we recommend adding Pulsed Electromagnetic Field Therapy or PEMF to your list of services.
What is Pulsed Electromagnetic Field Therapy (PEMF)?
PEMF Therapy is an FDA-approved, non-invasive, safe technology that uses magnetic energy to recharge your body. Considered "energy medicine," PEMF devices direct pulsed energy waves toward damaged or injured areas of a patient's body. Essentially, PEMF sends these energy waves into your body's natural magnetic field and ultimately increases the motion of electrolytes and ions that exist in your body's tissues and fluids.
As a result PEMF therapy can naturally influence electrical changes on a cellular level that reduce pain and swelling and can even increase the range of motion of affected areas.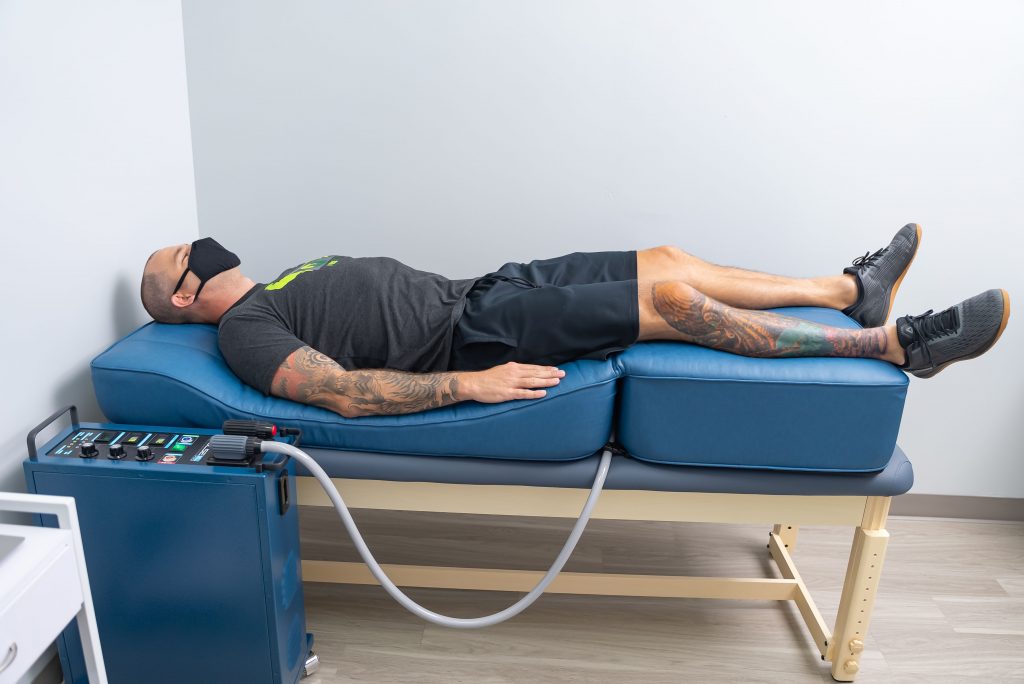 The Benefits of PEMF Therapy:
Environmental exposure to damaging frequencies (cellular signaling, Wi-Fi, microwaves, etc), stress and lack of restorative rest translates to a sub-optimal state of wellness.
Additionally, so many patients report having low energy levels, a low immune system or experiencing brain fog. They're eager to find a solution that brings them back to good.
Through PEMF therapy, the cells of the body are "recharged", making it easier for the body to restore its health status. This modality decreases the nervous system "fight or flight" response, enhances restorative rest capacity, and increases energy stores at the cellular level.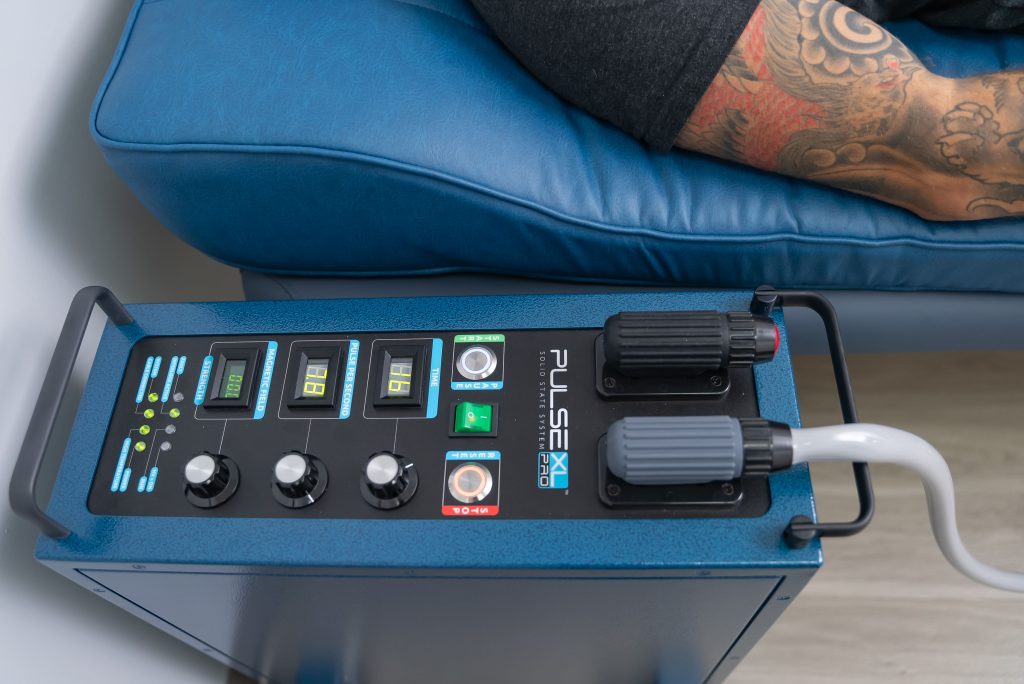 Why is PEMF Therapy Ideal for Physical Therapists?
In our quest to treat the entire patient, physical therapy owners see PEMF therapy as the perfect way to help patients recharge their batteries in an easy, non-invasive way.
By adding a calm, quiet area to your physical therapy environment, patients can spend 30 minutes receiving the appropriate "rest and relax" treatment they need to shake off the stresses and triggers that are causing them problems.
Also, as a cash pay service, this allows private practice owners to make additional income that is not dependent on insurance companies and can be billed and paid immediately by patients.
See the "Happy Zap" therapy in action at the 01:40 time stamp on this video:
Who Should Try PEMF Therapy?
PEMF Therapy is best suited for patients who have pain or swelling as a result of damaged tissues, torn tendons or fractured bones. PEMF can help regenerate tissue, repair tendons and heal fractured bones faster.
Patients with chronic pain for years experience comfort after just a few treatments. It has also been proven successful at improving athletic performance, reducing inflammation, stimulating cell metabolism and recovering from injuries faster.
How to Get Started with Pulsed Electromagnetic Field Therapy:
If you are a physical therapy owner looking to add PEMF Therapy to your practice, NeuPTtech can get you started quickly so you can benefit your patients right away.
NeuPTtech not only offers this incredible physical therapy technology, but we also use it in our own private practices in Tampa, Florida.
To find the best way to get started with PEMF therapy, contact the NeuPTtech team today!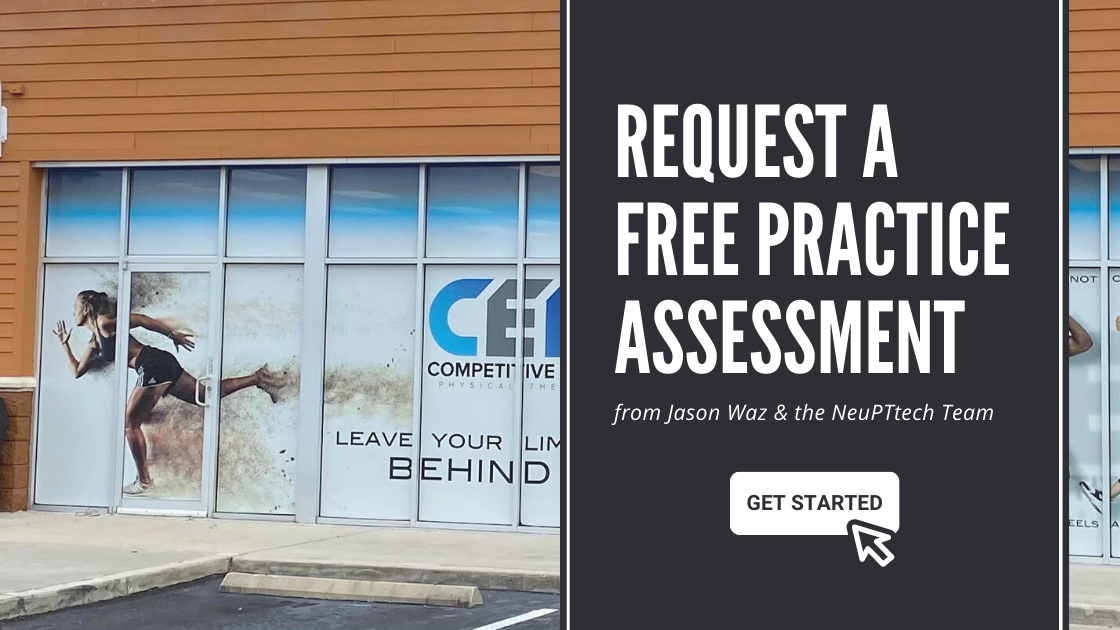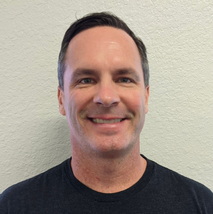 Jason Waz
Jason is the founder of NeuPTtech and a private practice owner and PT in Tampa, FL. Alongside running NeuPTtech, the leading NEUBIE distributor and authority on physical therapy technology, Jason has developed proprietary training and support for NeuFit's NEUBIE device that is designed to help PT owners and clinicians easily bring this technology into their practice. His mission to bring the field of physical therapy into the next generation through science, research and innovation starts with the NEUBIE. Throughout the last few years, Jason and his research and development team at Competitive Edge Performance Physical Therapy have helped develop new systems and protocols for physical therapy technology including HRV, PEMF, Aerus, Torque Fitness and more!