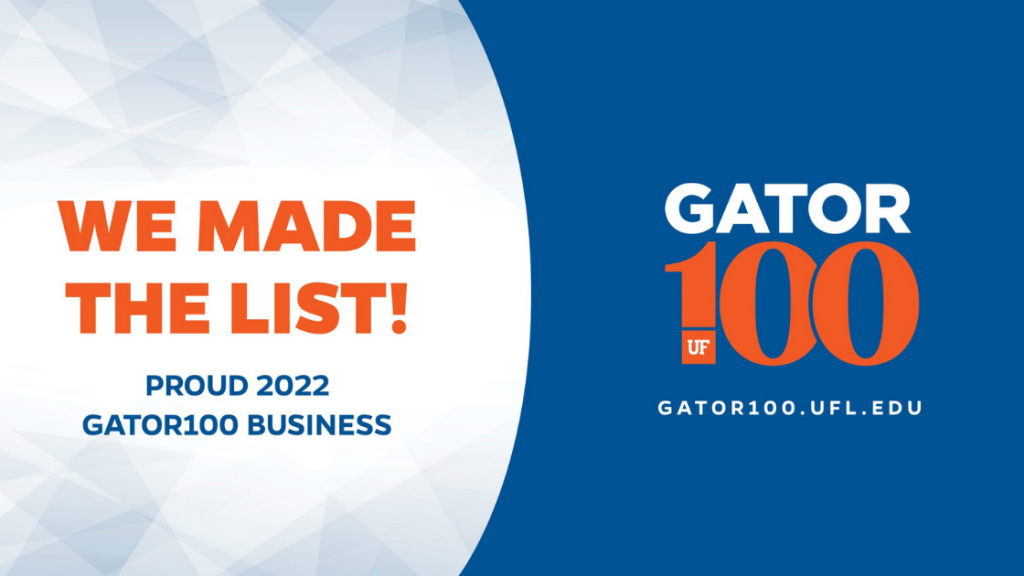 Founder of NeuPTtech Honored as a 2022 Gator100 Winner
Competitive Edge Performance, Jason Waz's flagship clinic in Tampa, FL, has been recognized as one of the world's fastest-growing University of Florida alumni-owned businesses.
Thanks to a dedicated mission to put the care back in healthcare and help as many people as possible achieve optimal health and improve their quality of life through physical therapy, Competitive Edge Performance was nominated earlier this year, and as of April 2022, been named a Gator100 award winner.
"I was quite surprised to find out that CEP was named a Gator100 honoree. Finding ourselves among an elite field of entrepreneurs who have represented the Gator100 in the past made it even more amazing."

CEP President Jason Waz, the clinic owner and Founder of NeuPTtech.
Competitive Edge Therapy was founded in 2007 as a therapist-owned physical therapy practice that developed a better patient experience by going beyond the traditional clinic experience and seeking out the cutting-edge technology that delivered better patient outcomes.
This would eventually make CEP the perfect R&D model for what would become NeuPTtech, the physical therapy technology hub that would seek out emerging tech and put it to the test within the physical therapy industry. Waz explains the evolution:
"CEP became a differentiator in the field of PT – a clinic of the future per se, and that became the inspiration for me to found another company in 2017 called NeuPT Technologies Inc. which would help spread this message (and these incredible outcomes) to clinics all over the U.S."
The Gator100 award has helped validate this approach. Where CEP has been the model, NeuPTtech has been the vision of something larger. A pathway to take a clinic from a struggling business model to a prospering one within 3-5 years, giving everyone from the clinic owner to the entire team a great work/life balance. By following a proven method of standing out from the competition with the right services and bringing in the right coaching to keep your business operations on track, practices can deliver faster, more successful patient results.
"My focus over the past five years has been to utilize CEP as a model and testing ground to advance the field of physical therapy through innovation based on science and research," says Waz. "Over the past several years, I've had the privilege of educating over 2,000 physical therapists in the benefits of adding new technology to their clinics, and we are currently collaborating with hundreds of practices all across the U.S. My goal is to continue with the mission to create the PT Practice of the Future with CEP as the model."
CEP is an excellent example of the influence exhibited by Gator100 businesses as they change the game for countless industries through leadership and innovation, something that the team at NeuPTtech is excited to be contributing.
Jason Waz explains NeuPTtech's role in his work with the physical therapy industry:
"Through clinical trials and research, we even brought to market several pieces of emerging technology (such as the NEUBIE device) which has given us the privilege of collaborating, coaching, and supporting hundreds of other physical therapy practices all over the United States since 2018. We have also been pioneers of sorts in introducing well known diagnostic tools like Heart Rate Variability in a way that is meaningful to the PT profession."
Such success and influence is easy to maintain with an open mind to new things that are unfamiliar to us and as Waz himself says, "There is no room for an ego if you want to be successful early on." CEP and NeuPTtech will continue to influence the success of physical therapy technology and patient outcomes for years to come.
About NeuPTtech
NeuPTtech is an industry-leading physical therapy technology distributor of the NEUBIE device. Led by Jason Waz, owner of multiple clinics in Tampa, FL, NeuPTtech helps physical therapy practice owners add rocket fuel to their clinics by leveraging the optimal health services that deliver improved patient outcomes across new cash-pay channels. Alongside providing virtual or in-person training and support, NeuPTtech also provides coaching for physical therapy owners looking to develop their own award-winning clinic of the future.
About the Gator 100
The Gator100 recognizes alumni from the University of Florida (ranked as a top 5 public University in the US) who have created and guided some of the fastest-growing businesses in the world. The Alumni Association is proud to recognize these amazing business owners and entrepreneurs through this prestigious award. The Gator100 proudly honor their achievements with a special awards event that creates opportunities to increase networks with current and past honorees, inspire fellow Gators in the pursuit of Going Greater, and receive visibility via national, local and industry media outlets.
Take Your Private Practice Further
It is our mission to help other clinics stand out from the competition and deliver a greater impact for our patients – just as Competitive Edge Performance has done. If you are interested in learning how your clinic outcomes can level up, contact us for a free assessment.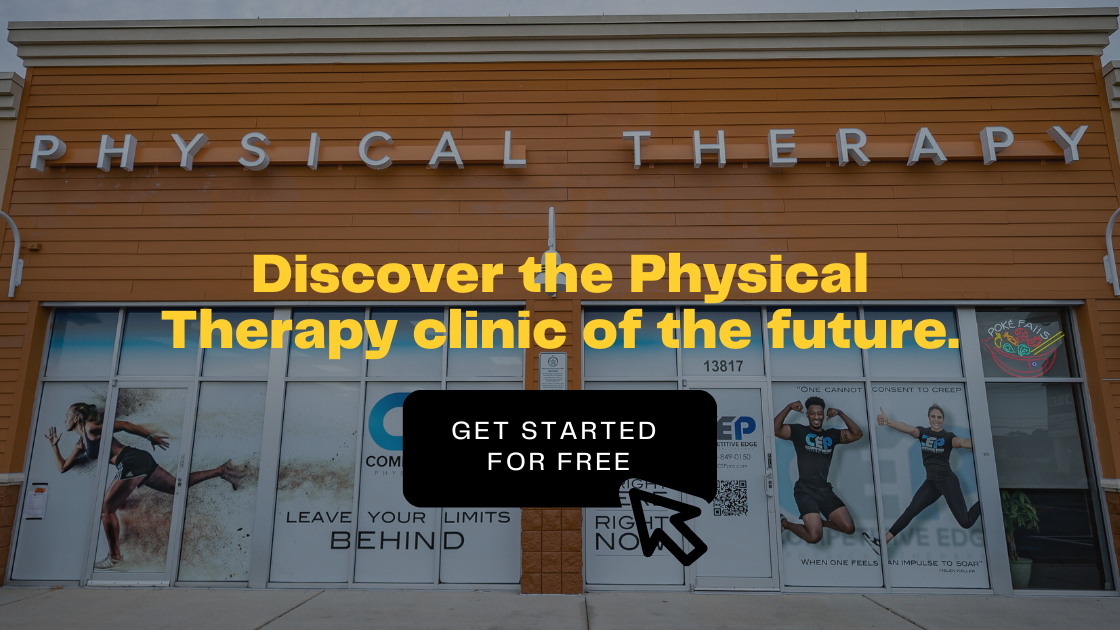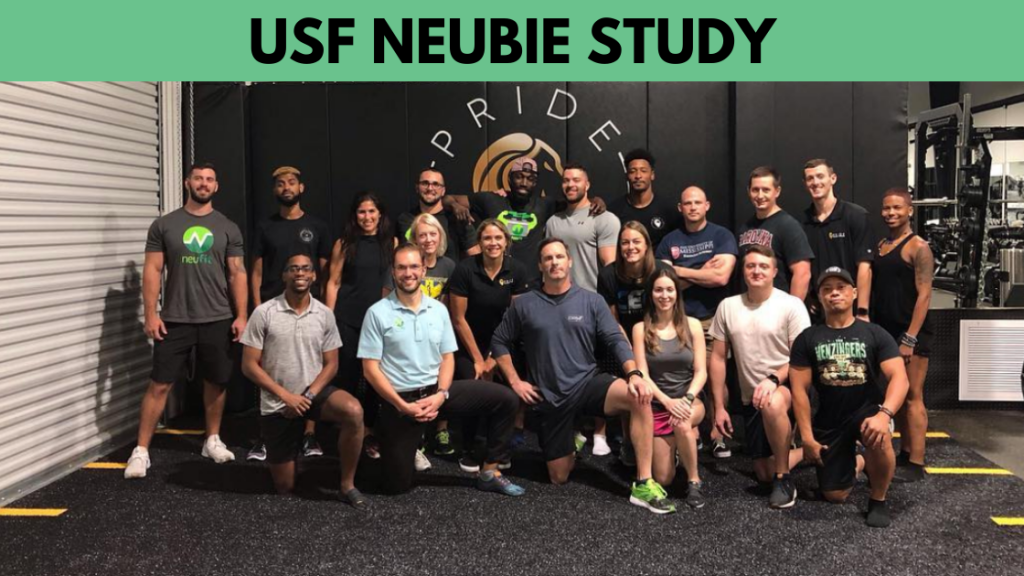 Previous Post


Peer Reviewed NEUBIE Study: NEUBIE Improves Muscle Training with Less Work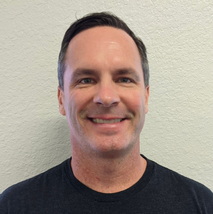 Jason Waz
Jason is the founder of NeuPTtech and a private practice owner and PT in Tampa, FL. Alongside running NeuPTtech, the leading NEUBIE distributor and authority on physical therapy technology, Jason has developed proprietary training and support for NeuFit's NEUBIE device that is designed to help PT owners and clinicians easily bring this technology into their practice. His mission to bring the field of physical therapy into the next generation through science, research and innovation starts with the NEUBIE. Throughout the last few years, Jason and his research and development team at Competitive Edge Performance Physical Therapy have helped develop new systems and protocols for physical therapy technology including HRV, PEMF, Aerus, Torque Fitness and more!